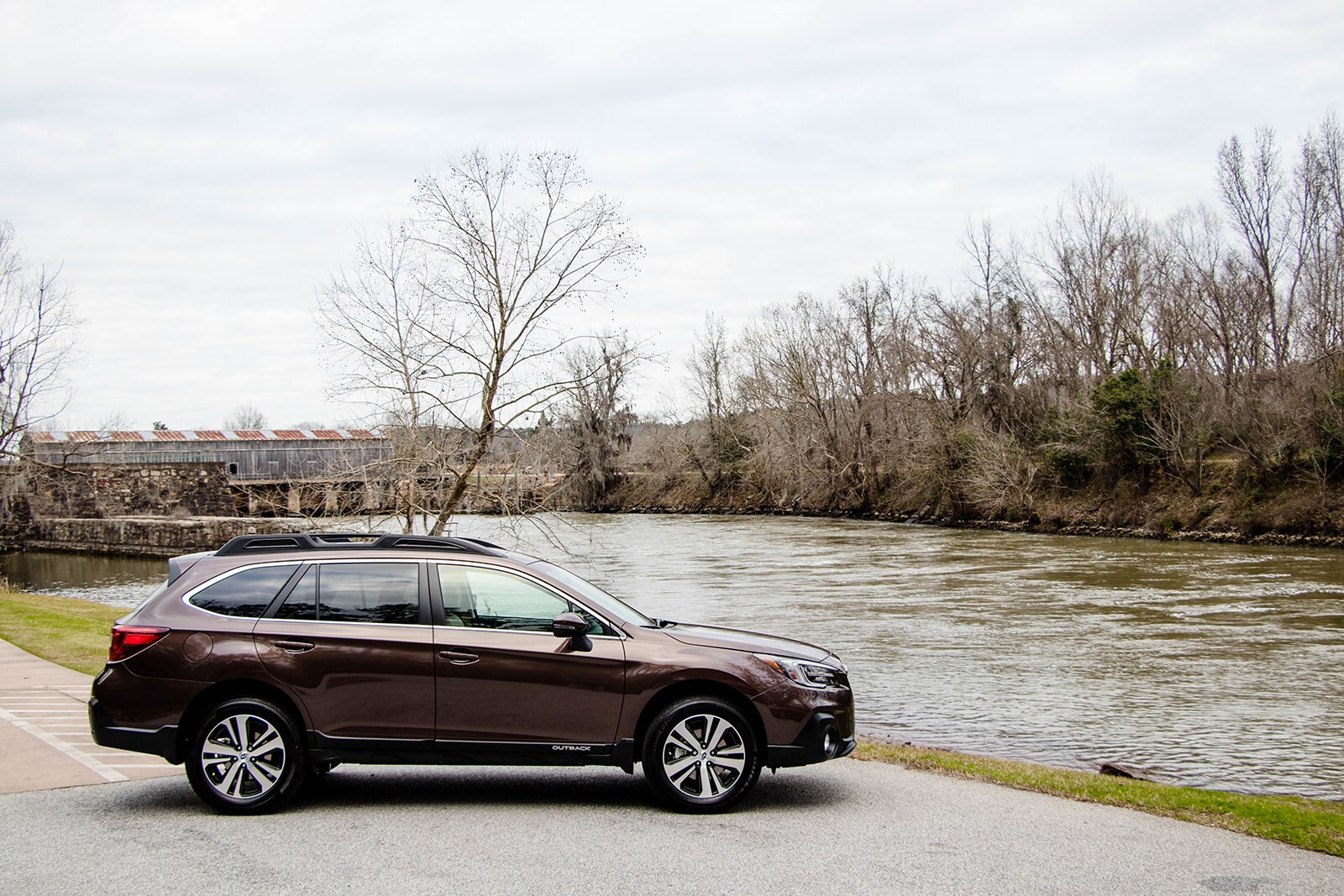 Gerald Jones Dealer Group
Gerald Jones Subaru is your exclusive Augusta Subaru dealer serving the greater CSRA. We are located in Martinez, GA with easy access from North Augusta and Aiken, SC.

Come and see how much fun it is to purchase a Subaru. With our energetic and passionate staff, you will thoroughly enjoy your experience during and after the sale. Whether you need Parts, Service, New Subaru Vehicles, and Pre-owned Vehicles, we are ready to prove what we promise - the most rewarding ownership experience!

Going the extra Mile
It isn't often that the owner of an automobile dealership will have his or her home telephone number printed on their business card. It is exactly, however, the number that Andy Jones wants prominently displayed on the card that identifies him as one of the owners of the Gerald Jones Dealer Group.
"I'm probably the most easily accessible automobile dealer in the business, " Andy Jones relates.
"My card has my home phone, my cell phone, and my personal e-mail address printed on it. My customers know that they can reach me on any question they may have concerning any automobile they purchase at the Gerald Jones Dealer Group."
That level of commitment to the hallmark of the Gerald Jones Dealer Group since 1974 when Gerald Jones moved from Augusta to Greenville, South Carolina to open his business. It continues to define the core philosophy of the family business that Andy Jones, the founder's son, and his cousin David, operate today.
While the founder's original commitment of offering his customers quality automobiles at fair prices remains the primary focus of the present owners of the Gerald Jones Dealer Group, the business today is a far cry from the Volkswagen and Honda Dealerships that Gerald Jones established more than 40 years ago. Shoppers at the 12-acre facility on Washington Road can choose from new vehicles in those two lines as well as Subaru, Audi, Mazda and Volvo automobiles. Fine, previously owned vehicles such as Cadillacs, Chevrolets, Chryslers, Dodges, BMWs, Fords, and Acuras can be found at both locations. On any given day, the combined inventory at both Gerald Jones showrooms and lots approaches $17 million, and includes almost 450 new vehicles and 350 to 400 previously owned models.
A Family Tradition
Andy Jones was an energetic twenty-year old when he completed his studies at the University of Georgia and joined his father's business on a full time basis in 1983. He considers the years he spent working around the business as a youngster as his "internship", and never considered going into any other career.
"I learned the business from my father literally from the ground up," he notes. "While I was in high school, I washed cars on the lot, worked in the parts and service departments, and generally did whatever needed doing. Most importantly, I learned from my father that people have a lot of options and choices in which quality automobile they can buy. It's the dealer that makes the difference." 
Andy focused on being the dealer that made that difference when he and his cousin joined Gerald Jones in the operation of the business. As early as the mid-1980's, they began expanding their original product line and pressed manufacturers such as Subaru, Audi, Isuzu and Volvo to award them franchises for those automobiles. As the present owners and managers of the business, they strive to keep the Gerald Jones Dealer Group a leader in the industry.
Today, the Gerald Jones Dealer Group is among the top three automobile dealers in the Central Savannah River Area in terms of sales volume and the largest in physical size of operation. The Gerald Jones facility on Washington Road is anchored by a 125,000-square foot building that houses a sparkling showroom, a modern service department, and a complete inventory of parts. The business employs approximately 250 people, some of whom have been part of the Gerald Jones Dealer Group family for more than 40 years.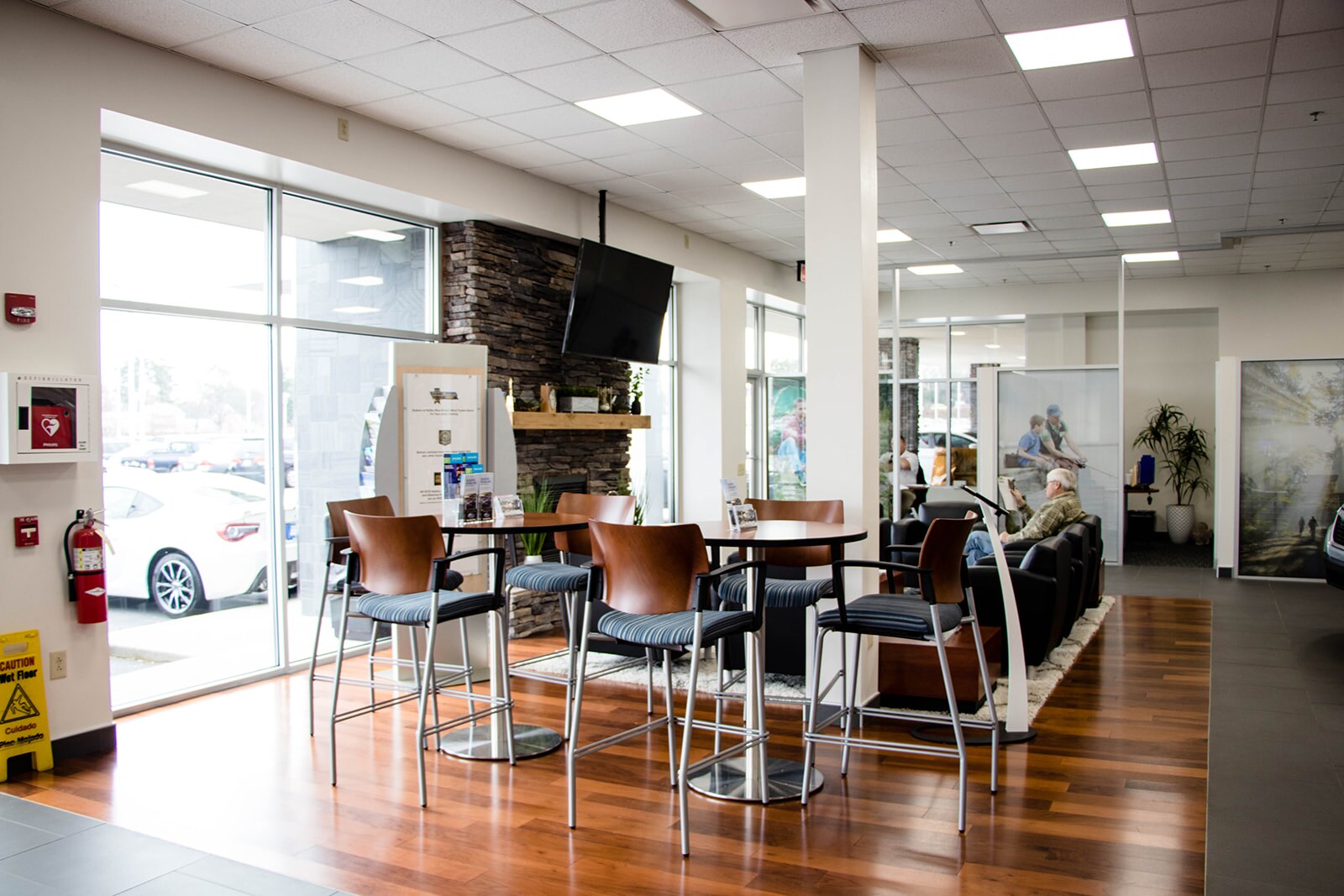 When it comes to Authorized service of the vehicles they sell, the Gerald Jones Dealer Group continues to lead the way. All of the mechanics at both locations are factory trained by the respective automobile manufacturers whose products they sell. At least one person servicing each line featured at the dealership has achieved the Master Mechanic designation in that line.
The Service Departments at both locations of the Gerald Jones Dealer Group are open on Monday through Saturday, offering customers the ultimate in convenience in scheduling maintenance and repair work. In addition, customers can go online to check the status of the work being performed on their automobiles.
A sprawling Parts Department holds thousands of factory-authorized parts for the automobiles sold at the Gerald Jones Dealer Group. Also open six days a week, the complete inventory of parts is available for viewing and purchase online for people who want to work on their automobiles themselves.
"We strive to be internet friendly for our customers," Andy explains. "Our customers can go online to schedule a service appointment. They can also learn the status of the work being done on their vehicles, or locate the part they need for any work they do themselves. In addition, we are very proud of our Car Finder service. Prospective buyers can access our website for a look at our extensive inventory of vehicles. They can then enter the details of a specific vehicle they are interested in, and we will be glad to contact them when we find the exact vehicle that they are looking for. It's part of our commitment to offering our customers the ultimate shopping experience."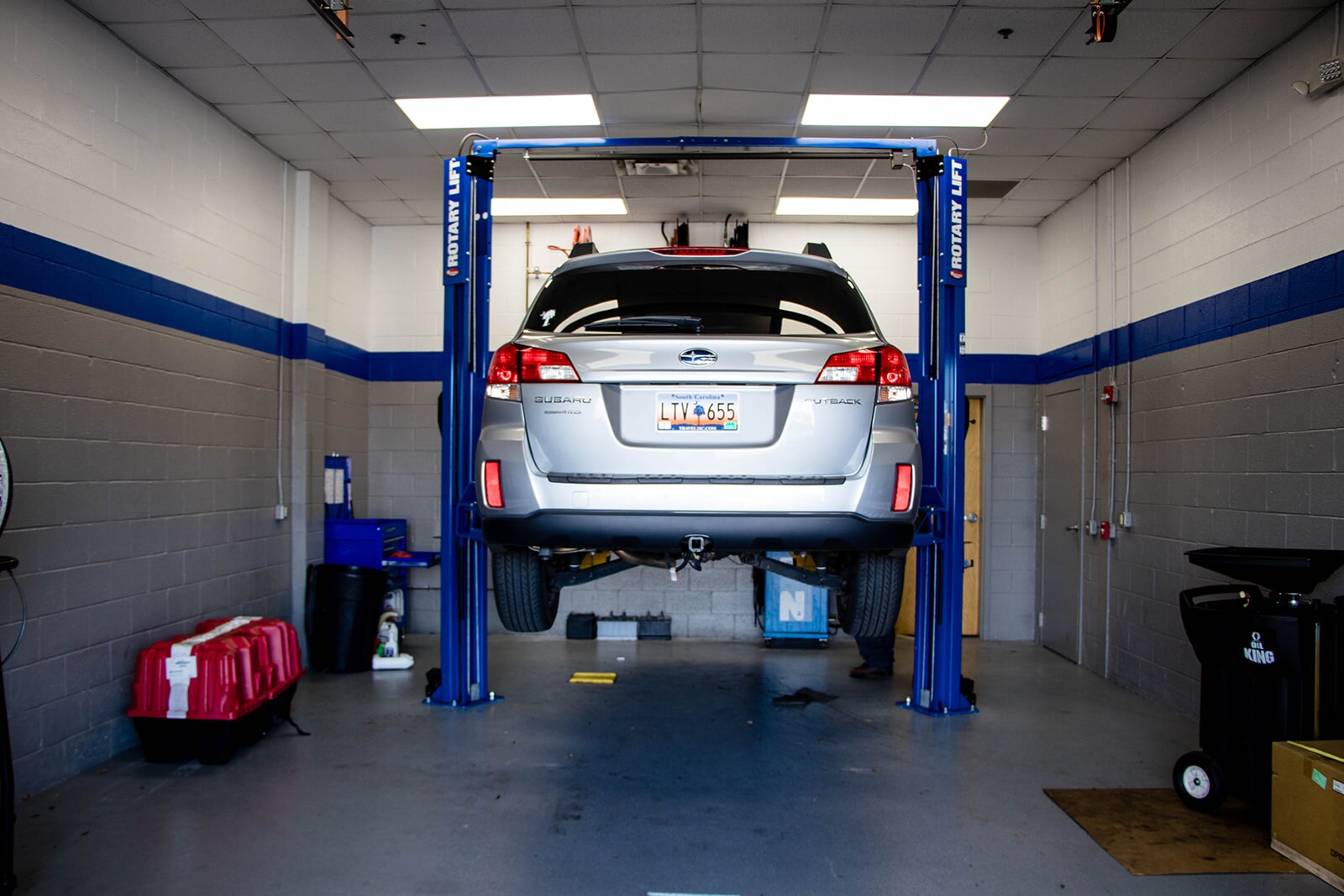 The Financing Department at the Gerald Jones Dealer Group maintains a staff of experts who can access the resources of more than three-dozen financial institutions. These experts are available to help buyers tailor custom financing plans to fit almost any need. Applications can be completed online to further streamline the approval process.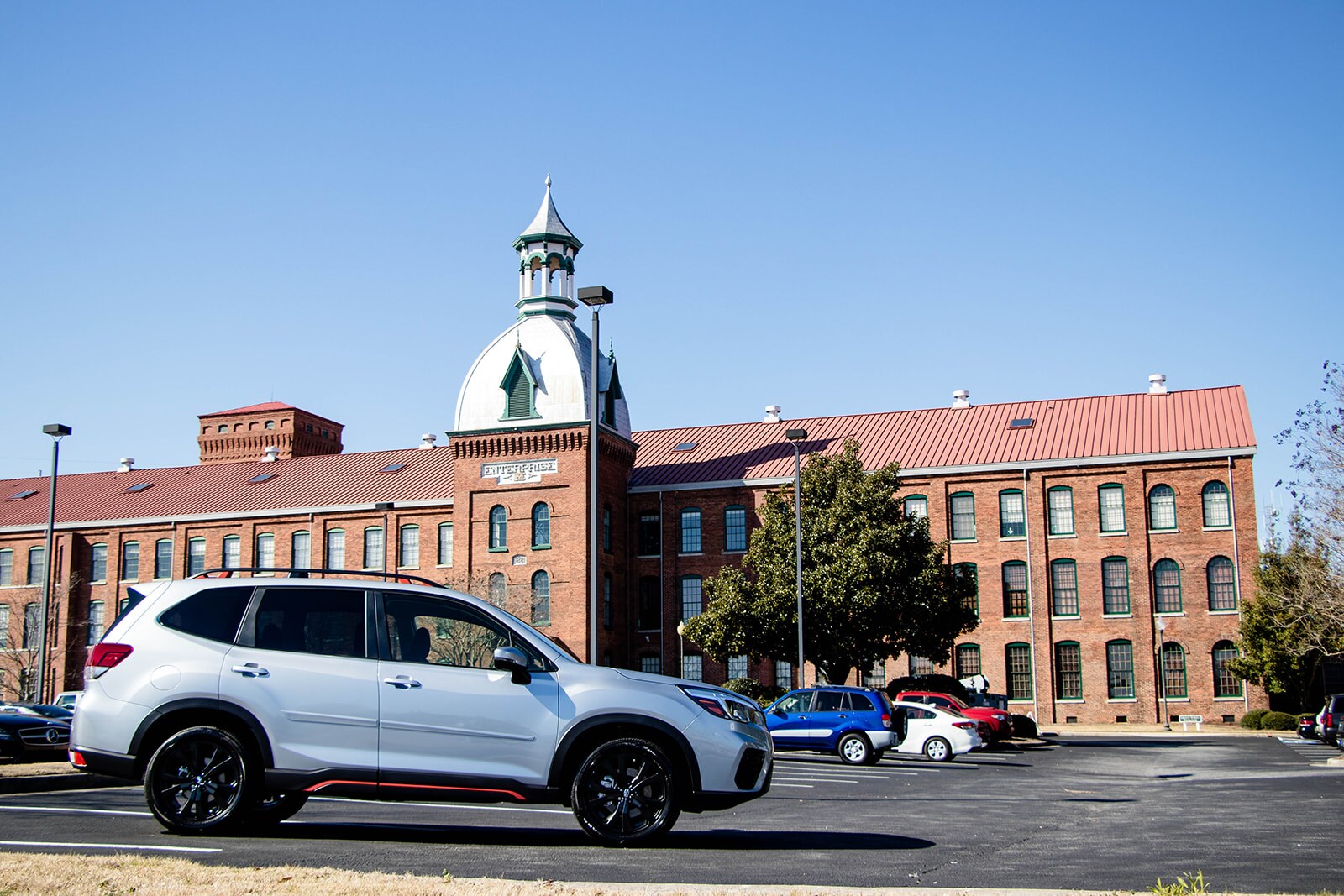 Customer Satisfaction
"Customer satisfaction" has been more than just an advertising buzz phrase at the Gerald Jones Dealer Group. "My wife began working here three years ago," Andy explains, "and she oversees our Quality Assurance program. Each of our customers, whether they purchased an automobile or visited us for parts or service, receives a follow up phone call from us asking them to evaluate their experience at Gerald Jones. Many auto manufacturers now conduct a satisfaction survey of the vehicle that someone purchased, but we do our own evaluation. We want to provide the best possible service for our customers before, during and after the sale."
That commitment to service goes far beyond the traditional hours of operation of most automobile dealers. Andy recalls a telephone call to his home at two o' clock in the morning from a lady traveling alone who needed a tow truck. "She told me that my card was the only one she had in her purse and she didn't know who else to turn to at that time," he relates. "I was able to contact an emergency repair service for her, and I phoned a friend of mine who lived in the area where she was stranded. He drove to meet her, and waited with her until the emergency vehicle arrived. A few days later, her husband, who had been out of town at the time, phoned to thank me. We want to go the extra mile for the people who trust in us for their automotive needs."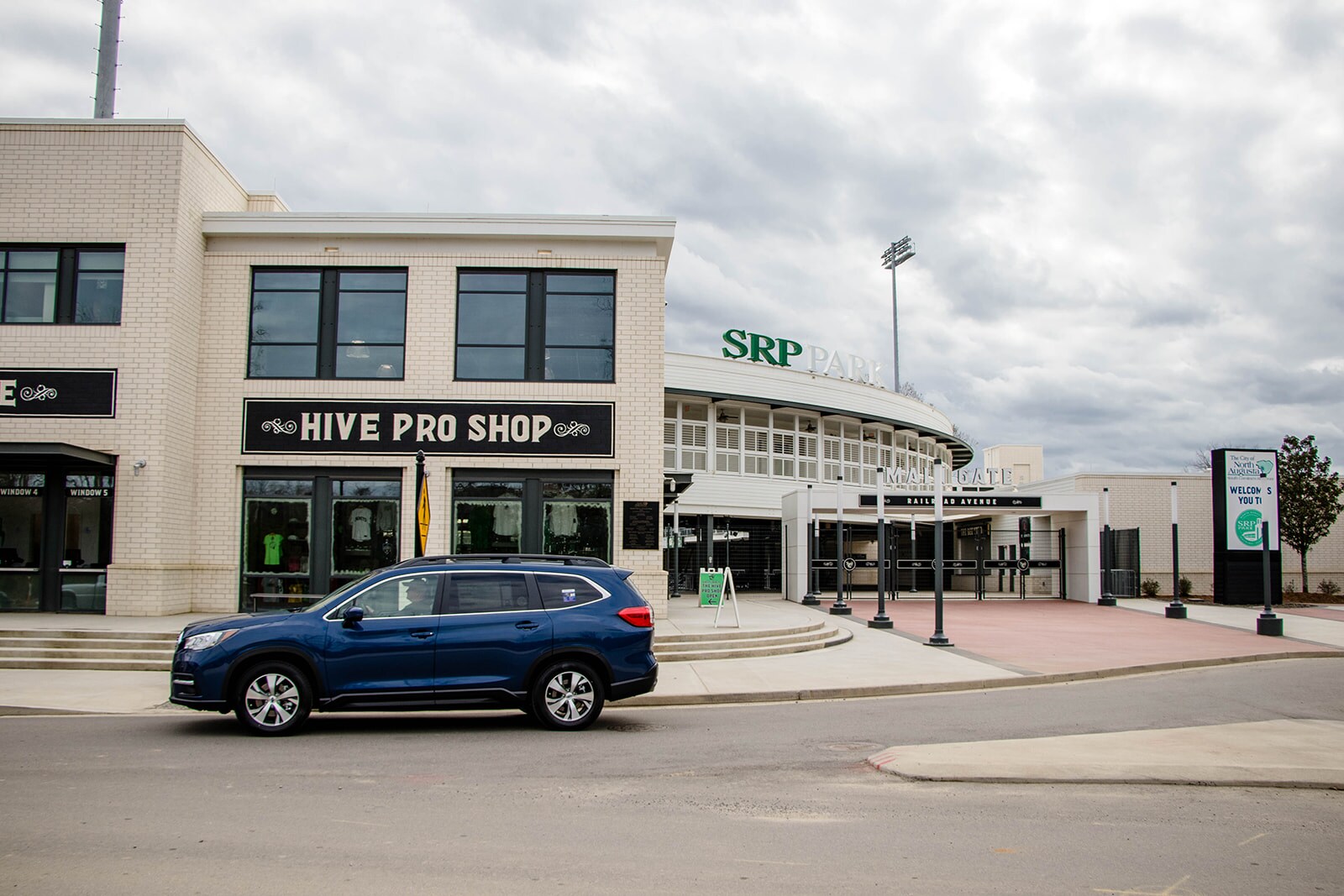 Andy Jones, David Jones, and the entire staff of the Gerald Jones Dealer Group take very seriously what they consider to be their responsibility to be good corporate citizens in the community they serve. The Gerald Jones Dealer Group sponsors dozens of charitable organizations in the Augusta area and plays an active role in the fundraising efforts of groups such as the American Heart Association, the American Cancer Society, local schools and churches, and numerous other initiatives that improve the quality of life in the Central Savanna River Area. Andy has served as the past president of the Georgia Automobile Dealers Association, the trade organization which sponsors a wide variety of educational seminars and workshops designed to assist dealers in areas ranging from environmental compliance and legal issues to telephone skills for staff members.
"We make our living here and we want to help support the people who support us," Andy states. "We want to lead by example. When we ask people to buy locally, we buy locally ourselves. My father risked a lot when he began this business and I want to continue building on what he founded. I feel that David and I are responsible for the families of the 200 people who work at the Gerald Jones Dealer Group. We know how hard we work to add a name to the long list of people who have become our customers, and we will work just as hard to keep those people coming back to the Gerald Jones Dealer Group as repeat customers."
We Proudly Serve Customers From Martinez, Evans, Aiken, Grovetown and All Over the Greater Augusta, GA Area.