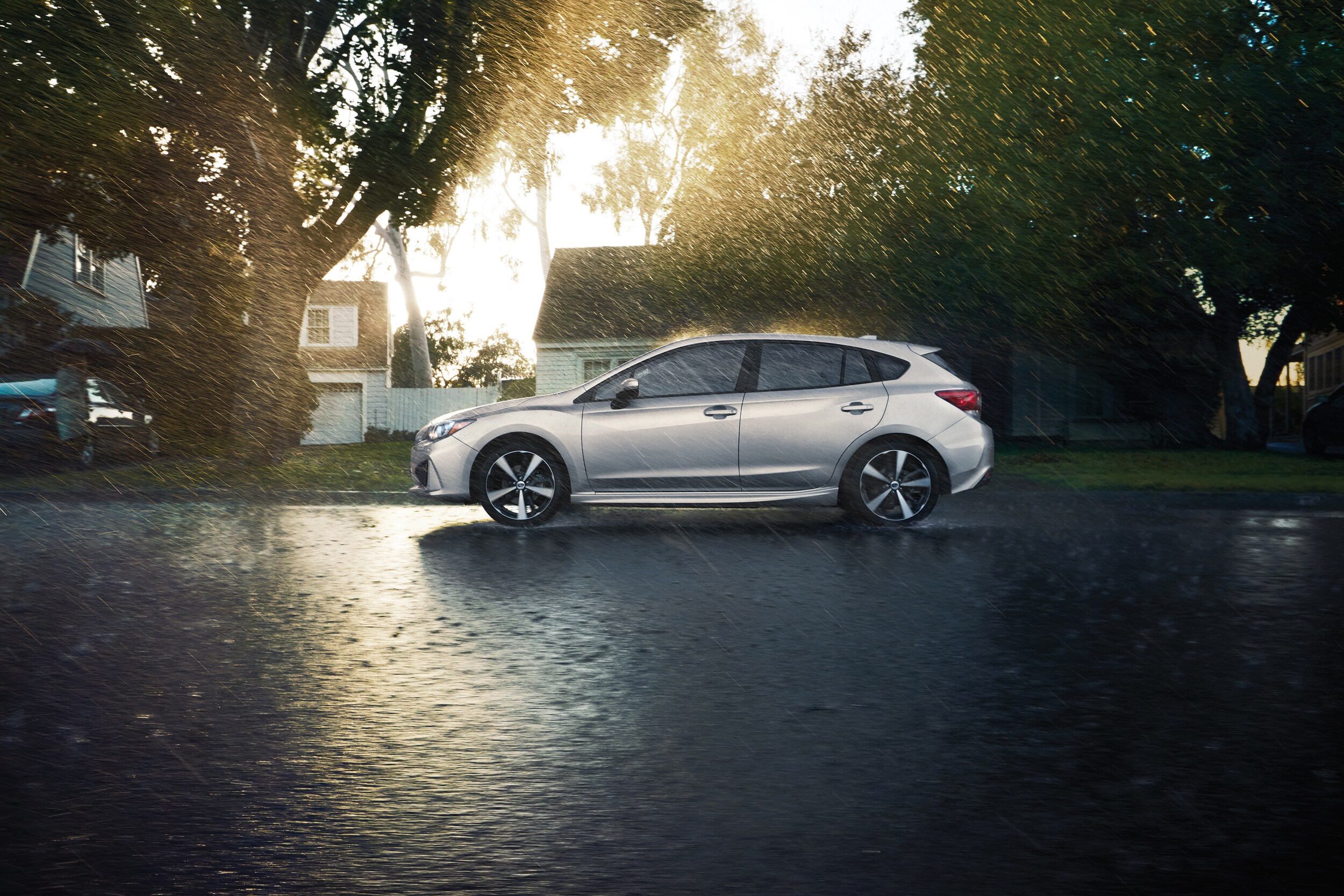 ?
Even if your Subaru weathered the winter with flying colors, the season takes its toll on cars with corrosive salt and sand that leaves your exterior vulnerable to rust. Bring your vehicle to Gerald Jones Subaru near Martinez, where we can conduct a full washing, waxing, and detailing of the exterior and interior, erasing any damage you've incurred while driving on wintry roads. To learn more about how to get your Subaru ready for Spring.
Now is the perfect opportunity to get vital maintenance done so you're free to enjoy the summer and spring months with a road trip or worry-free routine use.
It's a good idea to get your tires rotated, as weaknesses in your tires from uneven wear will lead to a blowout, which is exacerbated by hot pavement. We can also install a brand new set of summer tires, which have a chemical composition and tread pattern that provide excellent grip on roads heated by the blazing summer sun.
If it's time for an oil change, we can add a summer weight oil that will allow your engine to perform under conditions of high heat. We can also replace engine and air filters along with your oil filter, improving your fuel efficiency, which will be especially helpful if you're planning on a road trip. We'll also give your vehicle a thorough inspection, replacing any worn belts or hoses, so you're less likely to experience an unexpected breakdown.
We can take care of all your spring maintenance needs and get your Subaru ready for summer. At Gerald Jones Subaru, our technicians are highly trained in Subaru care, and their expertise means you can rest assured your vehicle is in the very best hands, whether you need routine maintenance or more complex work completed. Hit the road for a summer full of fun knowing your Subaru is ready for anything you've got planned.